Judges 2018
Paul Bartholomew-Keen, Director, Clouds Umbrella Company
Simon Burrows, Director Payments M&A, EY
Robert Courtneidge, Chief Executive, Moorwand
Tim Decker, Head of Payment Product Development, Lloyds Banking Group
Jessica Hardy, Investment Manager, Dunedin
Matthew Hunt, Chief Operating Officer, New Payment System Operator
Neira Jones, Advisor and Ambassador, Emerging Payments Association
Mark McMurtrie, Director, Payments Consultancy
David Parker, Chief Executive, Polymath Consulting
Paul Rodgers, Chairman, Vendorcom
Ramki Sankaranarayan, MD of Digital Channels & Adoption, Barclays UK
Jürgen Wagner, Head of Payments, KPMG UK
Laurel Wolfe, Marketing Director, Klarna
Lu Zurawski, Practice Lead Retail Banking, ACI Worldwide
Paul Bartholomew-Keen, Director, Clouds Umbrella Company
Paul is a financial services innovator and payments leader, currently providing interim expertise for banks, payment networks and emerging challengers. Delivering consumer and third party requirements as the subject matter expert for cards, e-wallets and prepaid at Open Banking, leading a Lloyds product workstream for a digital payment initiative with Mastercard and managing the card scheme relationships for commercial card issuance at Barclaycard are recent highlights. During his five year business leadership role at Mastercard, Paul was at the forefront of European prepaid product development, market expansion and innovation. Paul has also been responsible for managing key elements of the current account portfolio at Lloyds TSB, headed customer management at Barclays for medium-sized businesses and led various strategic and development-based roles at The Woolwich, Bank of Scotland and Barclaycard.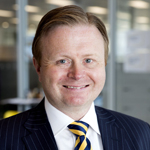 Simon Burrows, Director Payments M&A, EY
Simon is Director in EY's Mergers & Acquisitions team specialising in Payments and Fintech. He has worked on several of Europe's largest M&A deals in the payments sector, as well as smaller deals particularly with Private Equity firms. He regularly advises clients on payments strategies, deal integration/separation, operating models and regulatory requirements. His expertise includes deep-dive due diligence on payment solutions and planning for transformational change within payments businesses. Simon is a Chartered IT Engineer and Fellow of the British Computer Society.
Robert Courtneidge, Chief Executive, Moorwand
Robert was appointed chief executive of international payments business Moorwand following a distinguished career in the card and payments industry. For the past six years, he has been named in the Payments Power 10 (including being ranked no.1 in 2015), a highly competitive ranking of the most influential contributors in payments. In the UK, he works closely with The Payments Services Regulator, HM Treasury and Financial Conduct Authority. He is also currently non-executive director/strategic advisor to over 15 diverse payment and payment related companies. He regularly speaks on issues facing the European Payments' Industry including laws relating to Blockchain, Cryptocurrencies and Initial Coin Offerings (ICOs).
Tim Decker, Head of Payment Product Development, Lloyds Banking Group
Tim has worked in the payments industry for over 20 years, holding senior positions in both IT and product management for Citibank, JPMorgan and HSBC. Since Sept 2015 he has been responsible for payments product development for Lloyds Bank Global Transaction Banking. In Jan 2018, he was appointed as the commercial bank PSD2/Open Banking product owner. Tim is very active in various banking industry forums and represents the UK at the Global SWIFT Payment Market Practice Group.
Jessica Hardy, Investment Manager, Dunedin
Jessica is an investment manager for Dunedin, a private equity firm which invest UK-wide and helps business leaders achieve their growth ambitions. She specialises in financial services and has spent the last few years focussed on building her knowledge and network in the payments sector. Most recently, she was involved in Dunedin's investment in issuer processor GPS. Before joining private equity, Jessica worked as a strategy consultant at Accenture.


Matthew Hunt, Chief Operating Officer, New Payment System Operator
Having worked at the Bank of England since 2006, covering a variety of operational and payments leadership roles, Matthew was most recently COO for the monetary policy area. During his time at the Bank, Matthew was also head of customer banking division with responsibility for banking, securities and gold custody services provided to the UK government and other central banks. Matthew has also performed senior management roles, running the RTGS payment system and banknote distribution. Prior to working at the Bank, Matthew was a business manager for UBS Investment Bank and a consultant with Accenture.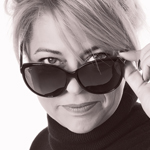 Neira Jones, Advisor and Ambassador, Emerging Payments Association
More than 20 years in financial services and technology made Neira believe in change through innovation and partnerships. She is regularly invited to advise organisations of all sizes on payments, FinTech, RegTech, cybercrime, information securityand digital innovation. She is a non-executive director for Nasdaq listed cyber security firm Cognosec and also chairs the advisory board for mobile innovator Ensygnia. She is a partner for the international Global Cyber Alliance and advisor and ambassador for the Emerging Payments Association. She has previously served on the PCI SSC board of advisors for four years, is a fellow of the British Computer Society and worked for Barclaycard, Santander, Abbey National, Oracle and Unisys.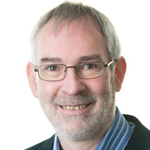 Mark McMurtrie, Director, Payments Consultancy
Mark McMurtrie is an Independent Consultant who focuses on Payments and FinTech. He advises retailers, payment service providers, acquirers, technology companies, financial services companies and investors. For the last 5 years he has been providing a range of high level payment advisory services focusing on strategy development, market assessments, investment support, commercial due diligence, technology reviews, competitive analysis and supplier selection. He has worked with many of the world's leading companies including the largest retailers, eCommerce merchants, PSPs, retail banks, merchant acquirers, card issuers, payment schemes and payment service providers. His payments experience is broad and covers mobile, face-to face, ecommerce, Omni-channel and instant/realtime payments. Mark is a regular industry commentator, conference chairman, speaker and awards judge. He is proud to be an Ambassador for the Emerging Payments Association and member of Vendorcom.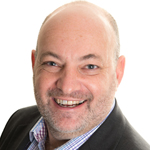 David Parker, Chief Executive, Polymath Consulting
David is the founder and chief executive of Polymath Consulting, who work on projects and advises organisations across the cards and payments industry. He is also an active mentor, non-executive director and advisor to boards – Cybertonica, Stylopay and Curve along with others. In consultancy he has worked across the complete value chain, helping banks with their overall e-money/prepaid and emerging payments strategy, right through to market entry analysis, as well as working with processors and programme managers on segment analysis, certification and membership applications. He is co-chair of the People in Emerging Payments forum on LinkedIn and chairs conferences and events from Mumbai to Moscow; Las Vegas to London and Johannesburg/Nairobi in Africa to Colombo in Sri Lanka.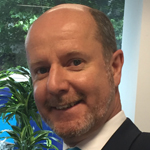 Paul Rodgers, Chairman, Vendorcom
Paul is Chairman & Founder of European payments community, Vendorcom; Mentor at fintech accelerator, Level 39; and Member of the UK Payments Systems Regulator Panel and provided the secretariat for the All Party Parliamentary Group on Payment Systems in the last session of the UK Parliament. Paul is passionate about the payments industry and the benefits to be gained by driving innovation through collaboration. His work with Vendorcom ensures that all stakeholders in the industry are connected and have access to authoritative, independent information on strategic and innovative developments, standards, regulation and market opportunities. Paul is recognised for his broad perspective on industry matters as well as his independence, authority and pragmatism in dealing with the increasingly complex change that both merchants and solutions suppliers face.
Ramki Sankaranarayan, MD of Digital Channels & Adoption, Barclays UK
Ramki leads product management of digital channels for Barclays UK, looking after strategy, customer experience and commercial performance. Prior to Barclays, Ramki worked for a mix of start-ups and big firms like Nokia, Verizon and BT, in product engineering and product management roles, launching new customer facing products at scale. Ramki studied computer science engineering, marketing and business administration.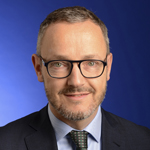 Jürgen Wagner, Head of Payments, KPMG UK
Jürgen is the Head of KPMG's payments practice in the UK, supporting clients to address regulatory challenges and to transform their businesses and operating models. He has 18 years of experience in managing a wide range of cross-functional teams, and has a strong background in strategy and programme management, having led strategy updates and major payment system change programmes and projects in Finland, the UK, Germany and the Netherlands.
Laurel Wolfe, Marketing Director, Klarna
Laurel is responsible for UK marketing at high-growth fintech Klarna. Prior to joining Klarna, she spent many years at leading payments technology vendor Verifone looking after their European marketing activity. Laurel has 15+ years international marketing leadership experience across tech and financial services - producing award-winning campaigns, achieving commercial targets and winning new business along the way. Laurel is a proud alumna of the University of Texas and their prestigious creative advertising programme.
Lu Zurawski, Practice Lead Retail Banking, ACI Worldwide
Lu helps ACI to develop strategic payments business propositions, particularly in the emerging fields of Open API, new access models and real time payments. Lu previously worked at the IT consultancy Logica and has over 20 years' experience in payments. With a strong innovation record - including work on the world's first secure mobile payment scheme - Lu covers latest trends in consumer payments, and their impact on practical operations and business. Lu has an interest in behavioral economics, creating thought-provoking viewpoints covering public policy and regulatory drivers. This also covers financial and digital inclusion, and the emerging demands for safe, reliable and easy to use tools for digital interactions between citizens, businesses and governments.