Judges
Simon Burrows, Director, Payments FinTech Limited
Tim Decker, Head of Payments Product Development, Lloyds Bank Global Transaction Banking
Graeme Forward, Analytics Manager – Assurance and Fraud, Transport for London
Paul Horlock, Director of Payments, Nationwide Building Society
Neira Jones, Advisory Board Member & Ambassador, Emerging Payments Association and Chairman, Comcarde
Mark McMurtrie, Director, Payments Consultancy
Michelle Stevens, Group Editor, FStech and Retail Systems
Simon Burrows, Director, Payments FinTech Limited
Simon is now the Director of Payments FinTech Limited, having previously been a Director in PwC's FinTech advisory team, where he had over 10 years' experience working with banks and payment system providers in both M&A and other advisory situations. He has worked on several of Europe's largest M&A deals in the payments sector, as well as advised clients on payments strategies, operating models and regulatory requirements. His expertise includes deep dive due diligence assessments of payment solutions and planning for transformation changes within payments businesses. He has also worked with several large UK retail banks on aspects of their payment strategies. Simon is a Chartered IT Engineer and Fellow of the British Computer Society.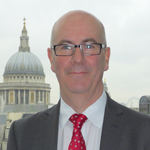 Tim Decker, Head of Payments Product Development, Lloyds Bank Global Transaction Banking
Tim has worked in the payments industry for over 20 years, holding senior positions in both IT and product management, working for Citibank, J.P.Morgan and HSBC. Since September 2015 he has been the Head of Payments Product Development for Lloyds Bank Global Transaction Banking. Tim has been involved at an industry level with SWIFT for many years, and currently sits on the SWIFT UK Banking and Payments Committee and the EMEA SWIFT Alliance. Tim served in the British Army for over 20 years, and has an MBA from Henley Management College and a Certificate in International Cash Management from the ACT.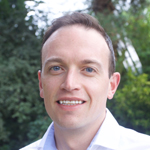 Graeme Forward, Analytics Manager – Assurance and Fraud, Transport for London
In his role at Transport for London (TfL), Graeme is responsible for providing assurance on the counter-fraud, risk and security controls of influential payments projects such as TfL's contactless card roll-out and the cycle hire scheme. The continued success of these schemes is vital in keeping customers moving and ensuring London remains open for business. For over 10 years Graeme has worked in fraud prevention, cyber crime and computer forensics, advising businesses on how to maximise payment revenue whilst minimising risk. He is also an expert in information security management and has extensive experience in PCI DSS compliance, NFC, omnichannel and mobile payments.
Paul Horlock, Director of Payments,Nationwide Building Society
Paul joined Nationwide in April 2010 with accountability for the delivery of a full range of end-to-end payments service requirements for the society and its 14 million members. Member interaction with the society is undergoing a dramatic transformation, and Paul has driven changes such as Paym, Apple Pay and Android Pay to deliver market leading services in the evolving digital marketplace. Paul represents Nationwide on the boards of Vocalink (the financial services technology provider) and Payments UK (the industry trade association). He led the set-up of the Implementation Entity to deliver the requirements for the API-related CMA remedies relating to competition in the current account market, and is a member of the Payments Strategy Forum, co-chairing the Design Hub for the New Payments Architecture development. Previously, Paul spent eight years with Barclays as Head of Global Payments Processing.
Neira Jones, Advisory Board Member & Ambassador, Emerging Payments Association and Chairman, Comcarde
More than 20 years in financial services and technology made Neira believe in change through innovation and partnerships. She is regularly invited to advise organisations of all sizes on payments, FinTech, RegTech, cyber crime, information security, regulations (e.g. PSD2, GDPR, AML) and digital innovation. She is a Non-Executive Director for Nasdaq-listed cyber security firm Cognosec and payments innovator Comcarde. She also chairs the Advisory Board for mobile innovator Ensygnia and is a partner for the international Global Cyber Alliance. She is an Advisor and Ambassador for the Emerging Payments Association and is one of Thomson Reuters UK's top 30 social influencers in risk, compliance and RegTech 2017, on the Jax Finance Top 20 Social Influencers in FinTech 2017 list, the Richtopia Top 100 Blockchain Insiders list and the Innotribe FemTech Leaders list. She has previously served on the PCI SSC Board of Advisors for four years, is a Fellow of the British Computer Society and has worked for Barclaycard, Santander, Abbey National, Oracle Corporation and Unisys.
Mark McMurtrie, Director, Payments Consultancy
Mark McMurtrie has worked in the consumer payments industry for 25 years. He has travelled to over 60 countries promoting the benefits of electronic processing and the advantages of the latest card technologies and payment methods. In 2012 he formed Payments Consultancy Limited to offer retailers, banks, service providers and technology suppliers truly independent and unbiased advice. Mark has worked with many of the world's largest organisations and is a regular speaker at industry conferences. His experience is broad and includes mobile payments, chip and PIN, gift cards, prepaid, PCI DSS, ATMs, NFC, wallets, real-time payments and person-to-person payments.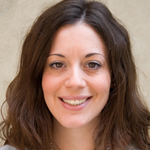 Michelle Stevens, Group Editor, FStech and Retail Systems
Michelle became Group Editor of FStech and Retail Systems at the beginning of 2016, having joined both titles as Deputy Editor in early 2014. She has been a business journalist for eight years and before focusing on financial, retail and payments technology, she specialised in employment matters, government workplace policy, employee engagement, talent management and industrial relations. Michelle has been recognised for her journalism in both the finance and HR sectors at the Santander Media Awards and the Towers Watson Media Awards.